In order to strengthen our company's daily medical first aid awareness, popularize first aid knowledge, master basic first aid operation skills, and improve employees' emergency rescue capabilities, we can step forward and help others in an emergency. On July 17, 2020, Shandong Taizhan Mechanical and Electrical Technology Co., Ltd. specially hired Su Xingzhi, deputy chief physician of Zibo Huaren Health Examination Center, to conduct first aid knowledge training for our employees.
Director Su explained in detail the theoretical knowledge of cardiopulmonary resuscitation (CPR) for the employees of our company, including the golden rescue time of cardiopulmonary resuscitation, the correct steps and precautions in the rescue process, and demonstrated the operating procedures of cardiopulmonary resuscitation.
The employees who participated in the training conducted cardiopulmonary resuscitation exercises under the guidance of Director Su.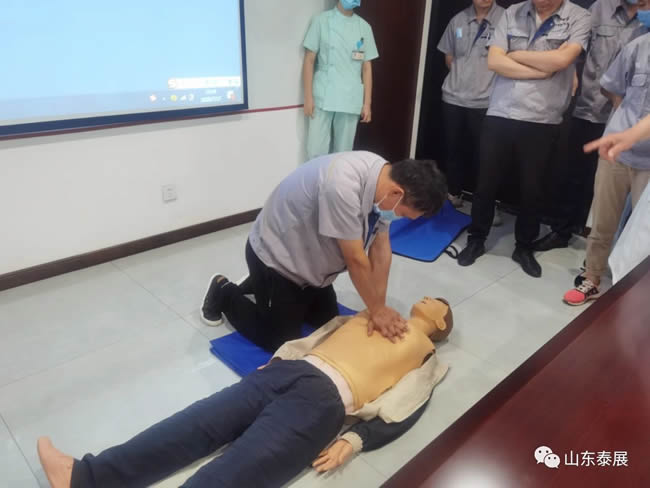 It is reported that about 540,000 people in my country suffer out-of-hospital cardiac arrest each year, and the rescue success rate is less than 1%. If bystanders can resuscitate cardiopulmonary resuscitation, the survival rate will increase by 2-3 times.
Through today's training, employees of our company have initially mastered a certain amount of first aid knowledge, cultivated first aid capabilities, and improved the first aid capabilities of company personnel in response to emergencies, and can better protect themselves and the lives and health of others.