Shandong Taizhan Electromechanical Technology Co., Ltd. develops enterprises with conscience and gives back to the society with love. While the company continues to grow and develop, it adheres to public welfare undertakings and gives back to society with gratitude. For more than ten years, the company has actively participated in various charity activities such as "One Day Donation of Compassionate Heart", and has won many awards such as "Public Charity Enterprise Award".
Since 2017, the company has provided free subsidies to 2 needy families as the target of assistance, subsidized 2 children who are in elementary school to complete their studies, covered all their expenses from elementary school to university, and sent rice noodle oil to the families during the holidays. , Learning stationery and other materials. This year, the sponsored family, accompanied by the head of the local community, sent a banner to our company to express their gratitude.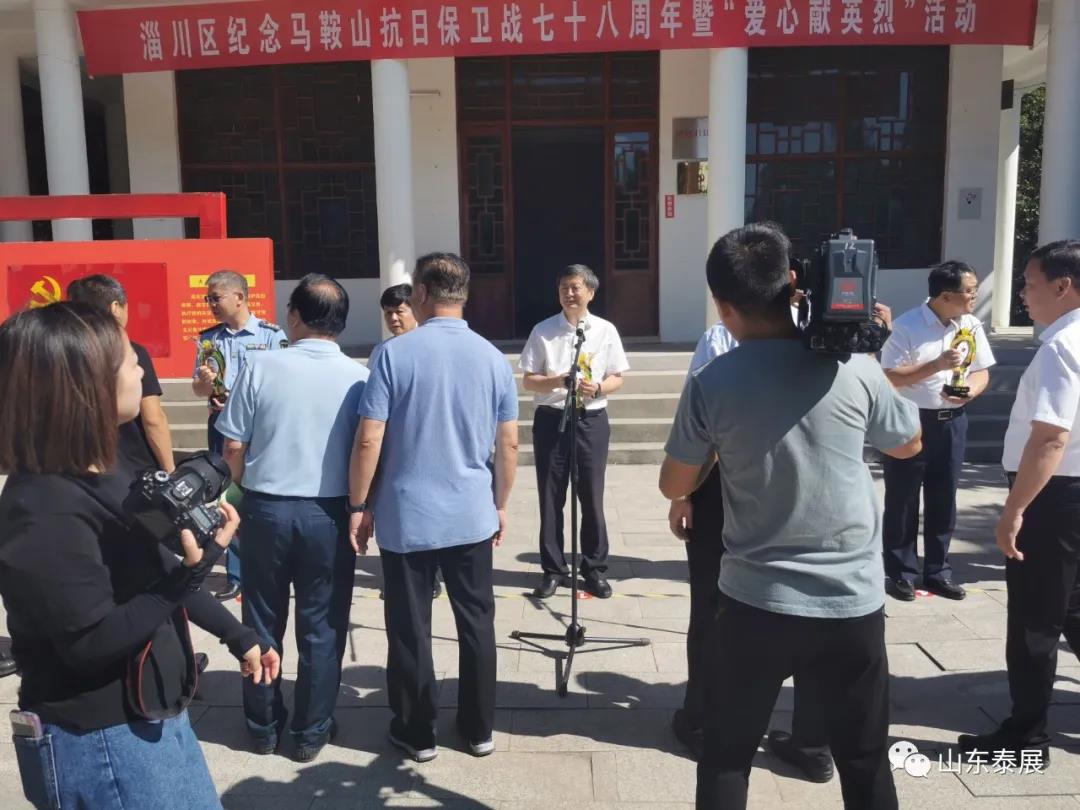 The company also made targeted poverty alleviation donations to Hongguang Village, Taijiang County, etc. to help poverty-stricken mountainous areas get rid of poverty and become rich. In 2019, the funded cement road hardening project in Nanzhuang Village, Guizhou Province was successfully completed.
Recently, the company actively responded to the government's call and donated 30,000 yuan for the construction and maintenance of the martyrs' memorial facilities in the activity of commemorating the 78th anniversary of the Anti-Japanese War in Ma'anshan and the "Love for the Martyrs" launched by the Zichuan District Government.
In recent years, with the continuous development of the company, Chairman Liu Zhiming has led the employees of the company to give back to the society, helped more and more people, and assumed more and more social responsibilities.
Chairman Liu Zhiming said: "When the start-up Litai Exhibition is to lead everyone to realize their dreams through struggle, now the company is getting better and better, and we have to help more people to realize their dreams."
Shandong Taizhan Electromechanical Technology Co., Ltd. has always been guided by the company's party-building culture, adhering to the spirit of "grateful for giving back, courage to contribute", and bravely shouldering social responsibilities and giving back to the society. In the future, we Taizhan people will carry social responsibility on their shoulders and continue to pass on the cause of love.