"The north wind is blowing, the rain and snow is falling." I thought that the winter of 2020 would pass by the snow like this, and a sudden "Ruixue" put Thai exhibition in silver.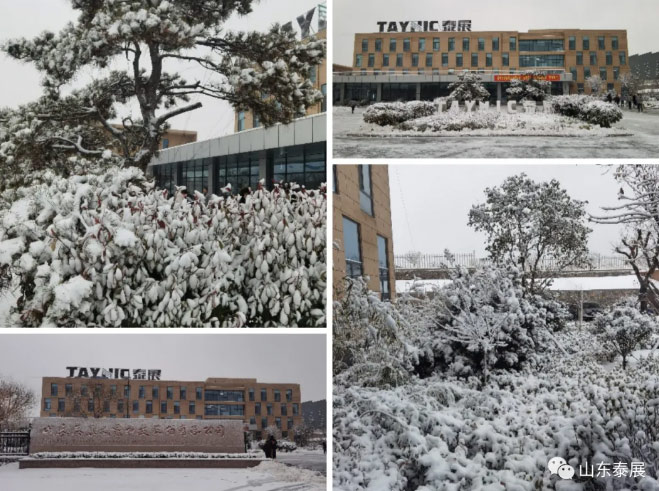 The thick snow brings a lot of inconvenience to everyone's travel, for smooth traffic and convenient traffic. On the morning of the 29th, under the leadership of Mr. Liu, all employees of the company carried out voluntary snow sweeping activities as soon as they went to work. Not afraid of the severe cold, everyone waved their shovel, broom, etc. and began to clean the snow and ice on the company's office building, near the factory building, and on the road. Everyone, you chase me, work together, cooperate tacitly, work enthusiastically, and enjoy yourself; the busy figure constitutes a beautiful landscape in Taizhan.
Although the outdoor temperature is very low, the enthusiasm of everyone's labor and the strength of unity make this winter day extra warm. After more than an hour of hard work, everyone finally wiped out all the snow from the company's main entrances, main roads and other places, opening up a smooth road filled with warmth for employees and customers.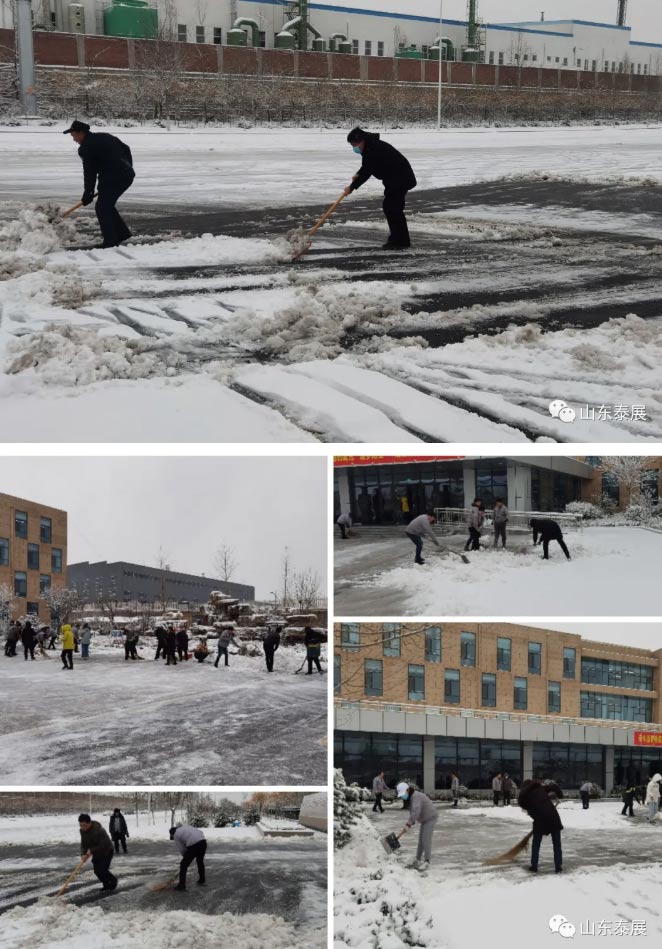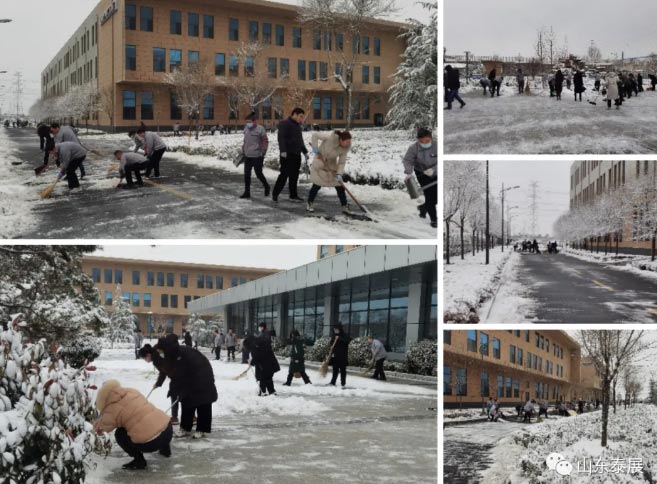 A "Ruixue" reflects Taizhan's good mental outlook and team cohesion from the side. The company organizes employees to participate in snow removal activities in a timely manner, which not only ensures the safe travel and smooth roads of all employees and factory customers, but more importantly, through this activity, it fully reflects the company's employees' good sense of collective responsibility and teamwork spirit. As the saying goes, "The Year of Ruixue Zhaofeng", in 2021, our performance in Thailand Exhibition will surely prosper and reach new highs!