Shandong Taizhan Mechanical and Electrical Technology Co., Ltd. 2021 Spring Festival Art Show
Time flies, and the years flies. In a blink of an eye, 2020 has passed, and the year 2021 is full of expectations. The new year is gestating new goals and hopes. Shandong Taizhan Electromechanical Technology Co., Ltd. annual conference will be held on February 7, 2021.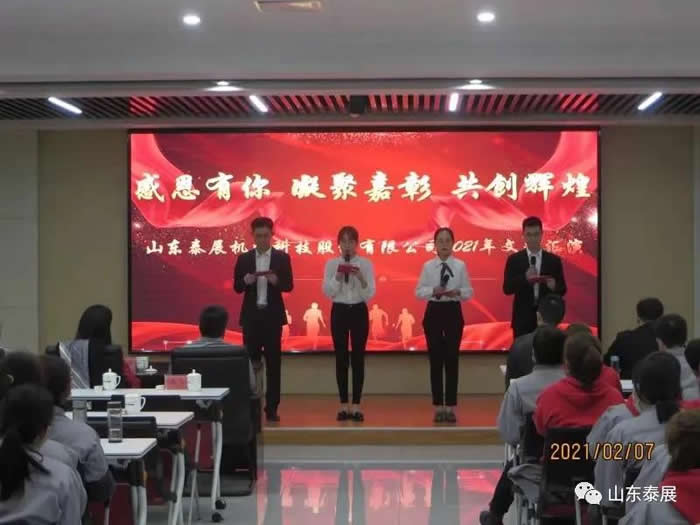 Leader of Shandong Taizhan Mechanical and Electrical Technology Co., Ltd., Chairman of Hongxin Cathay Pacific (Beijing) Investment Co., Ltd. Wang Hongli and his team, company shareholder Li Xiaodong and all colleagues gathered together to celebrate.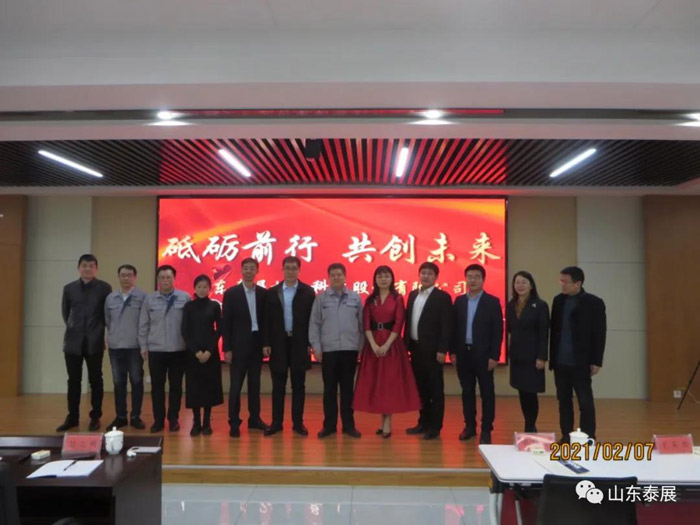 The event site was full of passion, enthusiasm and activity.
First of all, the chairman of the company Liu Zhiming delivered a speech. Mr. Liu said: "In the past year, Shandong Taizhan Mechanical and Electrical Technology Co., Ltd. has overcome many difficulties and achieved many goals. In the future, we will build a better platform and explore better. The project is moving towards a higher goal. I hope that the company will unite like family members and show passion and drive. We have the ability and courage to fight for our cause and fight for the future of Taizhan!"
Then all the staff gave the warmest applause.
Next, leaders at all levels also delivered speeches, summarizing the development situation in 2020, and putting forward prospects for the new year.
Now the company's members are gradually increasing, and the company's business and products have gradually taken shape, but they still have great potential and energy. These are inseparable from the hard work and dedication of all the members of the company. We expect employees to show more enthusiasm and passion to welcome them. With new challenges, the leaders also sent deep hopes and New Year blessings to everyone.
The annual meeting activity also provided a stage for employees to show themselves. Leaders led to a continuous applause performance, whether it was singing, dancing, or hilarious sketches and talk shows. The positive side of Taizhan people.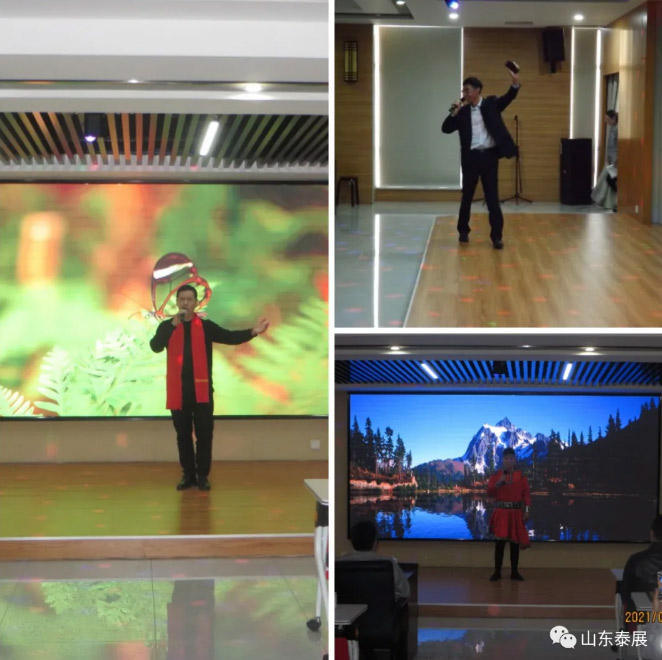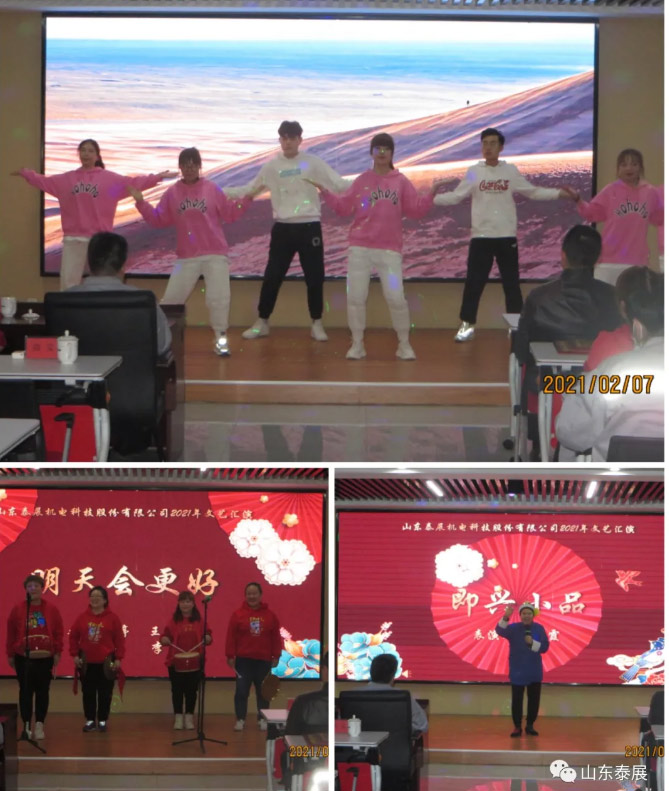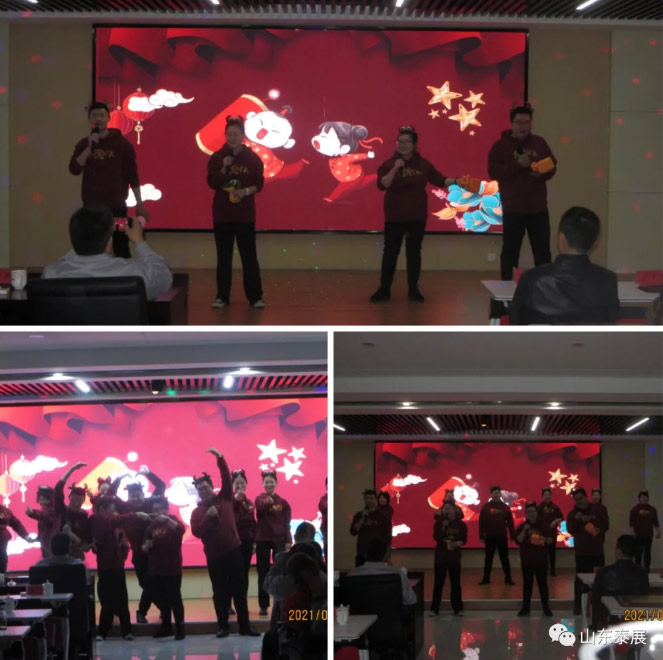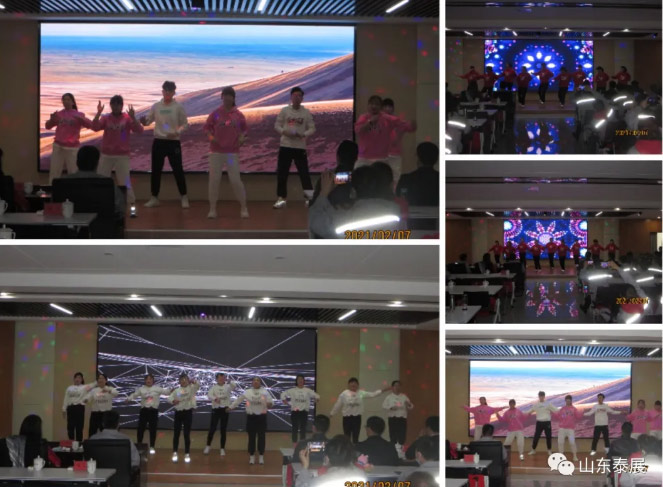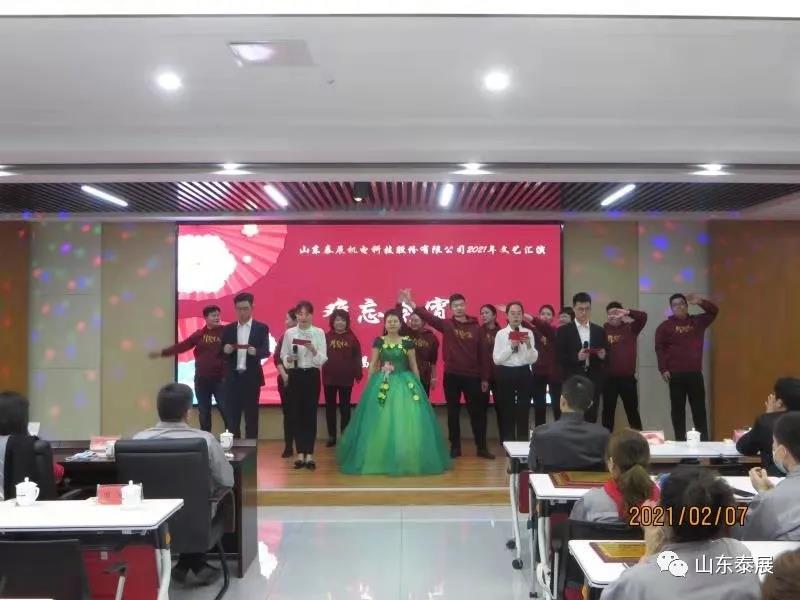 The big family is devoted to it, presenting the joyful atmosphere of a big family.
These not only brought laughter and laughter to everyone, but also brought the hearts of colleagues closer to each other. As the activity progressed, everyone's enthusiasm continued to raise the climax of the activity. The company leaders talked cordially with the employees and toasted to celebrate the new year! The entire annual meeting ended successfully in a harmonious, warm and cheerful atmosphere.
With enthusiasm, facing 2021, we will not slack off, we are not afraid, there are better projects waiting for us to develop, a bigger market waiting for us to conquer, and more spectacular careers waiting Let us sway our wisdom and talents, let us use confidence and courage, stride forward, and write a more brilliant future for our Taizhan.